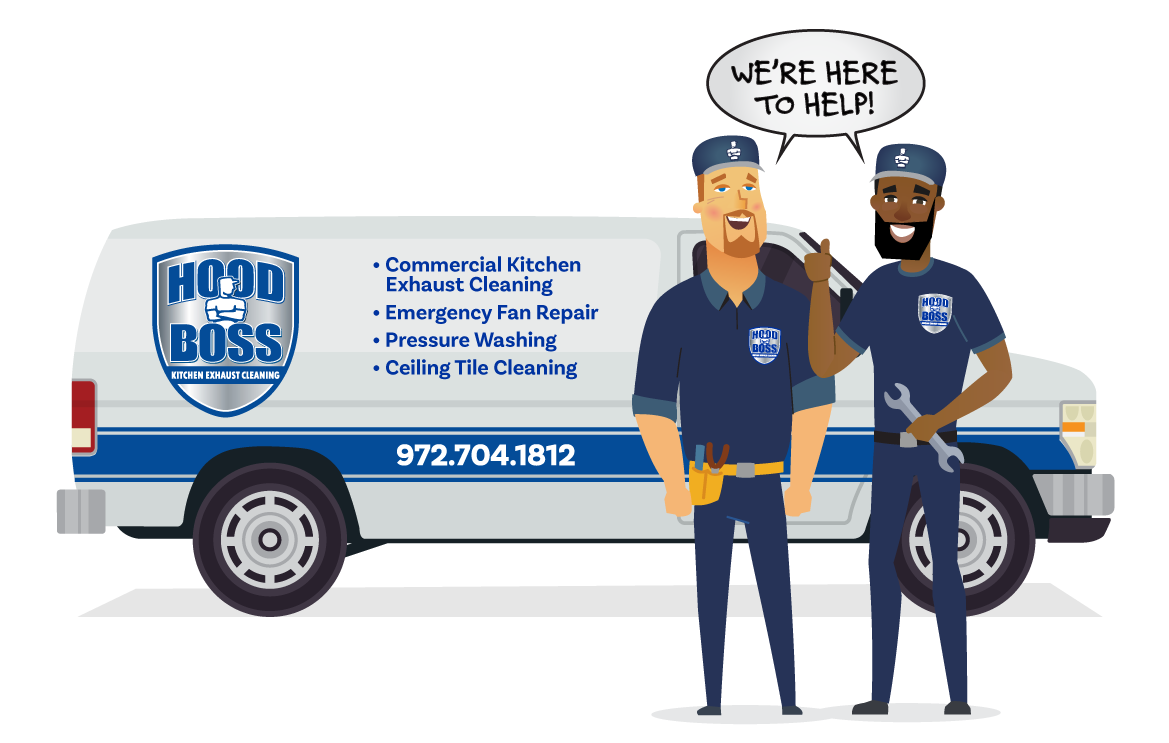 Kitchen Exhaust Cleaning Interactive Diagram
Hood Boss has put together this virtual exhaust system to help our clients tour different aspects of their commercial kitchen exhaust system to learn more about how they work, the maintenance that needs to happen to keep that system compliant, and how to troubleshoot issues.
Simply hover and click on a piece of equipment to see what information Hood Boss has generated to help our clients.
Upblast Exhaust Fan
Make-up/Return Air
Roof Top Types and Care

Make-Up Air Ducting
Upblast Exhaust Ducting
Duct Access Panels
The Importance of Duct Access Panels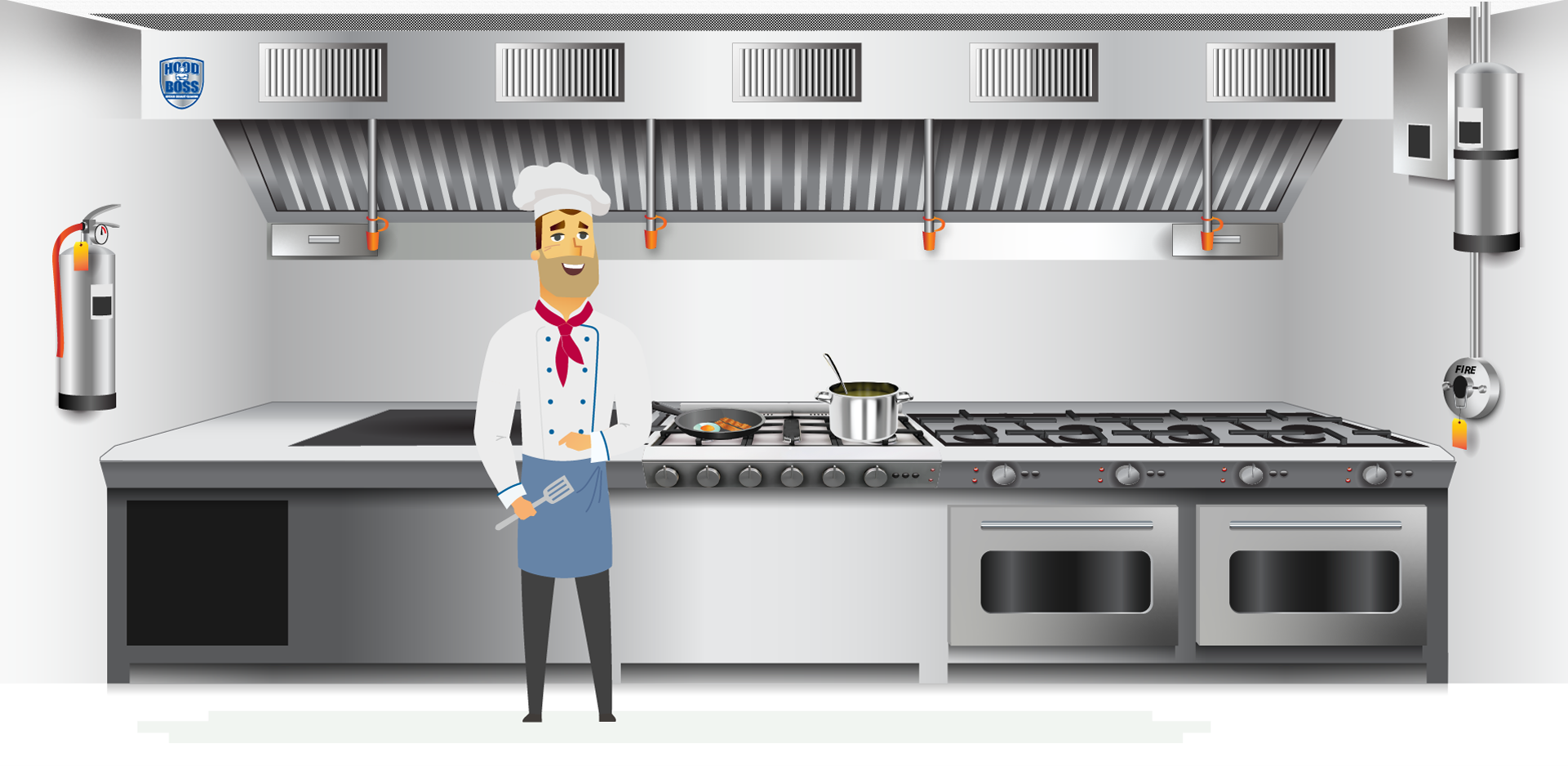 Fire Suppression System
Return Air
Between Service Maintenance
Appliances and Cooking Fixtures
If you experience any functionality issues with this page or have questions not answered here, don't hesitate to contact us at 972.704.1812.